Aki Aims To 'Put Best Foot Forward' In Japan
Following the disappointment of the previous week's defeat to England, Ireland centre Bundee Aki felt last Saturday's 22-17 win over Wales in Cardiff was a significant step in the right direction.

Having fallen below the standards he sets for himself, the Connacht star was eager to put things right with a positive performance at the Principality Stadium. This was the squad's penultimate warm-up game in advance of their Rugby World Cup Pool A opener against Scotland on Sunday, September 22.
While an imminent squad announcement for the tournament provided Aki and his team-mates with obvious motivation, the thoughts of those who have represented Ireland in the past was also foremost in his mind.
"I just think everyone individually knew how much better they can be after watching the England game," he admitted, speaking at the team base in Carton House. "We all know how disappointed you guys were and more so how we were disappointed in ourselves. We didn't put our best foot forward and myself, I knew what I can do.
"I needed to play to what I know is best and making sure I help the players around me. I wasn't really thinking about anything else but making sure I put my best foot forward. I think Pete (O'Mahony) alluded to it during the week. It was about making sure we put the pride back in the jersey, which is a fair point, you know?
"There are guys who wore that jersey way before us and we have to make sure we put that respect back into it and show a bit of pride, like he said. That was the biggest thing, to show."
Given he only made his international bow in November 2017 in a comprehensive 38-3 victory over South Africa at the Aviva Stadium, this will be Aki's first Rugby World Cup. He is one of 19 players in the final squad of 31 to be making their World Cup debuts and, now that their crunch encounter with Scotland is just around the corner, he is eager to get up and running.
I'm looking forward (to it). I don't know what to expect, but I'm looking forward to it. I'm training well with the boys, hopefully we prepare well and put our best foot forward. I've watched a few World Cups. The 2011 one and the one before that as well.

"Just the whole build-up to the World Cup, watching the big games and having all the family around. That's the best thing about it. To be part of a team going into a World Cup is something different."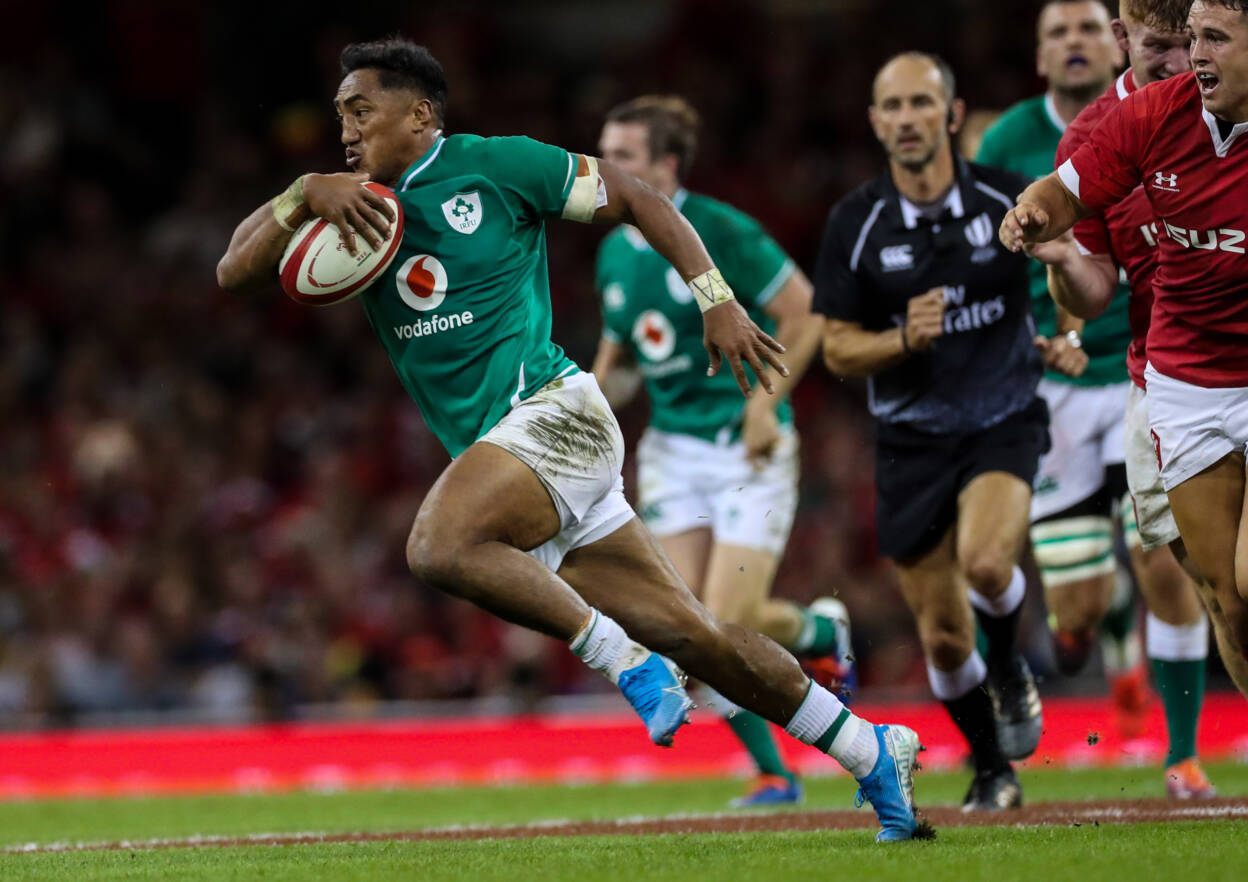 Aki was raised in Auckland, New Zealand, and has a strong Samoan heritage. With this in mind, the October 12 clash between Ireland and Samoa at Fukuoka Hakatanomori Stadium is something that could have profound resonance for the 29-year-old. However, for now, Aki's focus is on Ireland's return match against Wales this Saturday.
"When it happens, when the time comes (for Ireland v Samoa) I'll think about it then, but I think I just need to prepare for this week and train this week. Help whoever gets picked this week to prepare well and go from there really. But I know the effect that has when you do. I've just got to make sure I prepare this week."
After deliberating with his fellow coaches at the weekend, Joe Schmidt officially revealed Ireland's 31-man squad for the World Cup on Monday. As a mainstay of the side in recent times (he started all five games during the 2018 Grand Slam run), Aki's selection did not come as a surprise.
Nevertheless, he admitted to a few anxious moments before his seat on the plane to Japan was confirmed, saying: "It was stressful, for everyone. Everyone put in a lot of hard work. It's a dream to try and make a squad like that. I was just happy to be on the right end of it and get the email from Joe."