Schmidt: It Was A Very Narrow Decision, A Very Tough Call

Since making his debut against Samoa in November 2010, the towering lock has accumulated 64 Ireland caps – many of them during Schmidt's coaching reign. He also coached the giant lock during his successful three-season stint at Leinster, making the decision to leave him out of his final selection all the more difficult.
"I think right at the start of the pre-season, we said that everyone was vulnerable," said Schmidt at the Ireland team base in Carton House. "But we were delighted to have the squad of 45 that we did (have). We felt we had a good squad of 45 and that they worked hard. I think for Dev, he was a little bit behind the eight ball.
"He had that ankle injury, so physically he was playing a little bit of catch up, and it just meant that guys just got a little bit of a head start on him. But it was a very narrow decision, a very tough call. I've known him well for 10 years and I've got a huge amount of time for him. Not just as a player, but as a person. He is real quality, so you don't make those decisions lightly."
As he did for his first World Cup as head coach in 2015, Schmidt has opted to name just two specialist scrum halves for the eagerly-awaited tournament in East Asia. Conor Murray and Luke McGrath are the ones to make the cut, with Connacht half-back Kieran Marmion the unfortunate one to miss out.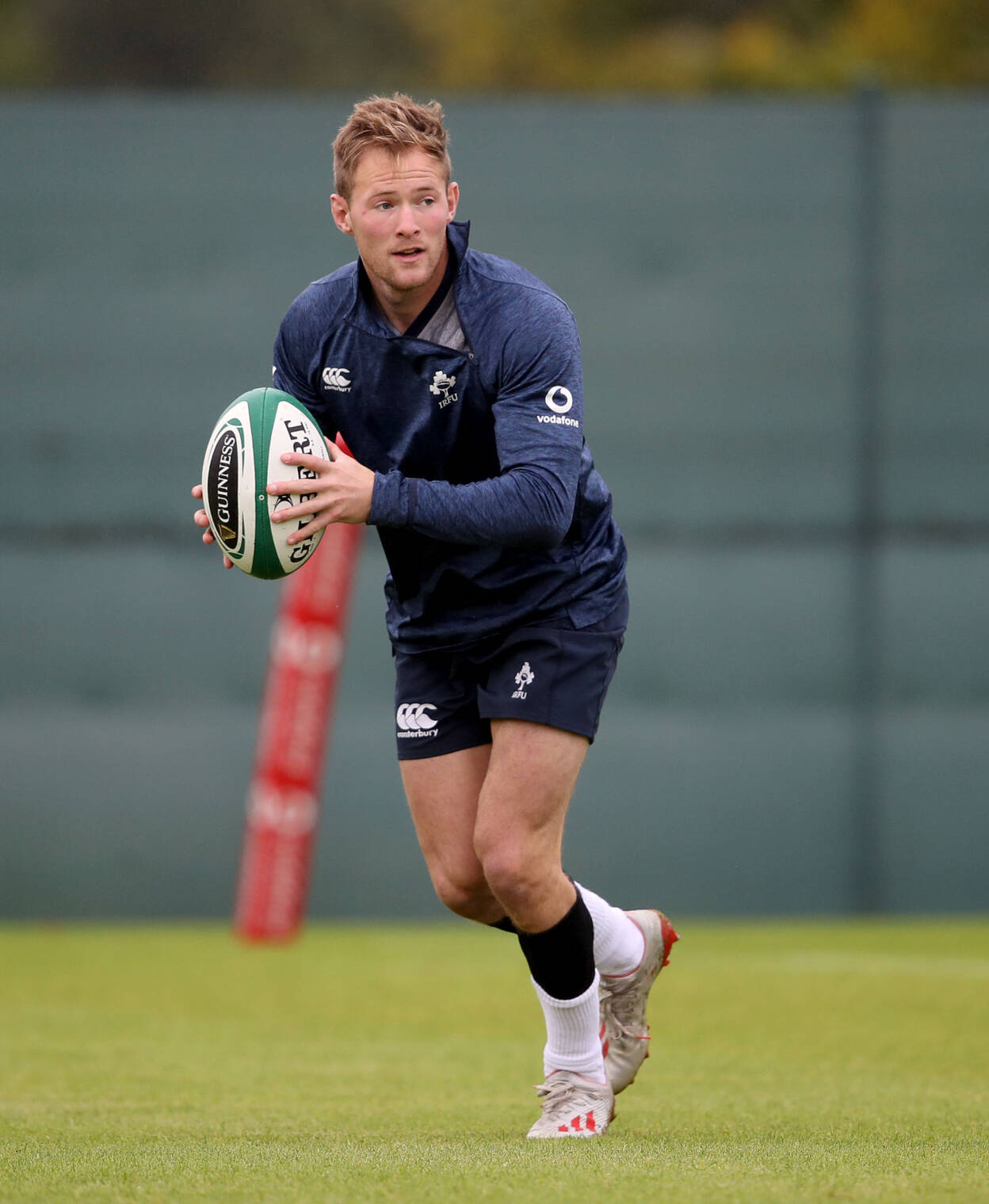 Schmidt acknowledged that there was little to separate McGrath and Marmion on paper, and it was a fine margin that saw the former getting the nod in the end.
"A thin wire separated them. I think Luke's kicking game, the strength of his kicking game was probably just the balance that we felt we need to take a bit of pressure off the kicking game from our 10s. That we can mix it up between our halves and further out.
"They are both incredibly tenacious. They are smart and sharp around the fringes. Both are incredibly courageous defenders and they are sharp on their feet around the fringes. It was very much a dead heat in so many areas, but Luke's kicking game probably just narrowly tipped it in his balance."
Despite being left out of the touring squad of 31, Marmion, Will Addison and Jordi Murphy have stayed on to train with the Ireland squad in the build-up to this Saturday's final GUINNESS Summer Series match against Wales at the Aviva Stadium (kick-off 2pm).
Schmidt was fulsome in his praise for the three players, who may yet be called upped given the attritional nature of a World Cup campaign.
"I spoke to them on the phone and said, 'look, this is not the phone call you want to get and it's not a conversation I want to have. You've fallen outside the squad'. There's a very narrow margin involved in that. I discussed a few game-related things with them. Those three guys, as young men, they would be brilliant within the squad.
"They would contribute without a doubt in the squad, but you can only have 31. It's very easy for some people, maybe on the sidelines, to throw barbs about who has missed out. But you can only find 31 spots. Those three guys were unbelievably good. 'Would you come in and train with us Monday, Tuesday and potentially further one through the week?', and they said, 'Yeah, I'll be there. No problem'.
"They've trained really well, which gives us confidence as well. Because we could lose someone on Saturday, we could definitely lose someone during the tournament. Having them continually training with us, and staying up to speed, is profitable for us."
Understandably, Schmidt has used the warm-up games en route to the World Cup as an opportunity to explore his selection options. This has included trying a number of players in different positions, with last weekend's 22-17 victory over Wales at the Principality Stadium seeing Peter O'Mahony, a regular starter at blindside flanker, move to openside.
This in turn helped to accommodate the versatile Tadhg Beirne in the Irish pack and, heading towards the World Cup Pool A opener against Scotland on Sunday, September 22, Schmidt is satisfied that he has adequate cover across the back-row.
"I think Peter was happier as well (playing seven). He was more involved in the game, he got his hands on the ball a couple of times on the ground. Won us a good turnover when we needed it and, as I say, generally he was more involved in the game. As opposed to the week before, where he felt he didn't get into the game.
"He had a really good 25 minutes for us at seven in Australia. There's a confidence around him being able to cover seven as well. Obviously we've got Josh van der Flier there, who is an out-and-out seven.
"We feel that between Pete and Rhys (Ruddock), we can cover seven, we've got eight cover and we've got a lot of six cover with obviously Pete, CJ (Stander), Tadhg Beirne and Rhys all being able to fill that slot."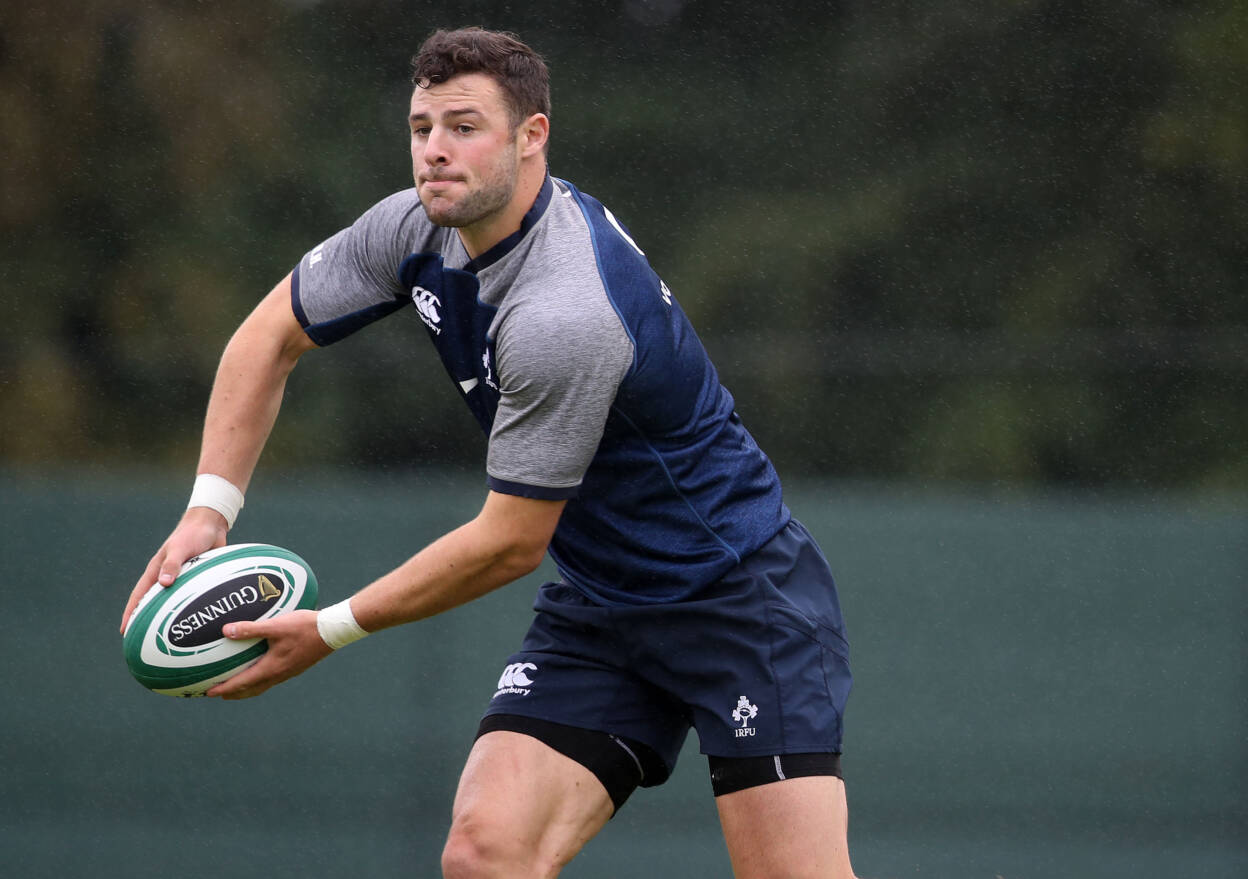 In terms of Saturday's game, which will be his final home international with Ireland, Schmidt revealed that Cian Healy, Robbie Henshaw and Keith Earls are all shaping up well. Joey Carbery is also progressing with his ankle injury but will need to take a full part in training on Thursday if he is to feature at the weekend.
"Those three guys trained really well today, Cian, Robbie and Keith. They have trained the last couple of days and have looked sharp. The only one who is still in doubt is Joey really. He'd have to train fully on Thursday to be included in the match squad. He won't start. Johnny (Sexton) will start at 10, so we'll see how he goes.
"Joey is going to do a little bit tomorrow and that will lead into either training on Thursday or not. If he can't train on Thursday, then he won't be involved (against Wales). Obviously that would be an unnecessary risk," he added.